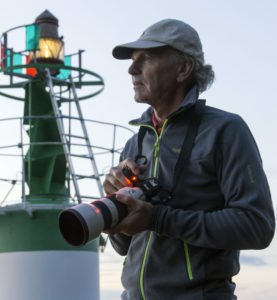 Photographic images as a means of communication within the fields of advertising, public affairs - and as an art form - have been inspirational to me in my professional and private life in Sweden and overseas. The images in the gallery on this site reflect in some small way the diversity of subjects and situations that I have been privileged to capture, both privately and on assignment, in many different settings worldwide.
Although my current interest and assignments lie in the photography of architecture, I remain fascinated by the challenge of creative portraiture and commercial interface situations. My work with the photography of subjects for annual reports, advertisements and magazine articles has generated a wealth of contacts and invaluable working experiences with creative counterparts in many different fields.
My long-term association with Sony Nordic, including being a Sony ambassador, has been an important factor in my career. When Sony acquired Minolta and began working with interchangeable-lens cameras it added a whole new dimension to the equipment available to professional photographers. Sony brought with it a completely new way of thinking, which has made my life as a photographer considerably easier and far more rewarding.
Akademikliniken
Copenhagen
Dagens Medicin
Diligentia Bostäder
Edsbacka krog
Hemsö
Hotel Princess
Ingo Boxers
Järvastaden
Kinnarp
Landshypotek
Lantmännen
Letui
Lundin Petroleum
Noblessa kök
Pandox hotellfastigheter
Powder Magazine
Rica Hotels
Skandia bostäder
Skanska nya hem
Sony
Svenska smaker
Synk Reklambyrå
Telegraf Media Sv.
Tenson
Vossloh Nordic Switch
Åka Skidor